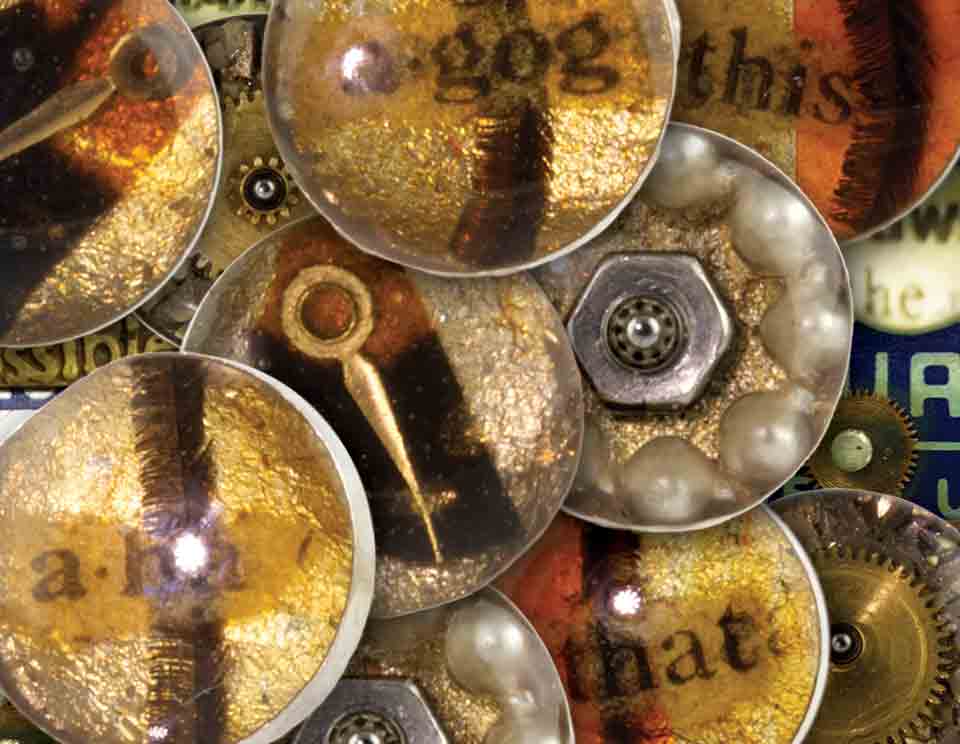 Modern Relics
Through collage and found objects, I strive to create what I call modern relics. I use insect wings, feathers, torn pages from old books, and combine them with contemporary materials. I'm also interested in interactivity with my jewelry. I achieve this by using moving parts through encasing bits that move freely, attaching metal by magnetic force, and incorporating games such as mazes using ball bearings or the moving of metal shavings with magnetic wands. I'm often either taking an old idea and making it new, or using something new, and through abuse and patinas, making it look old.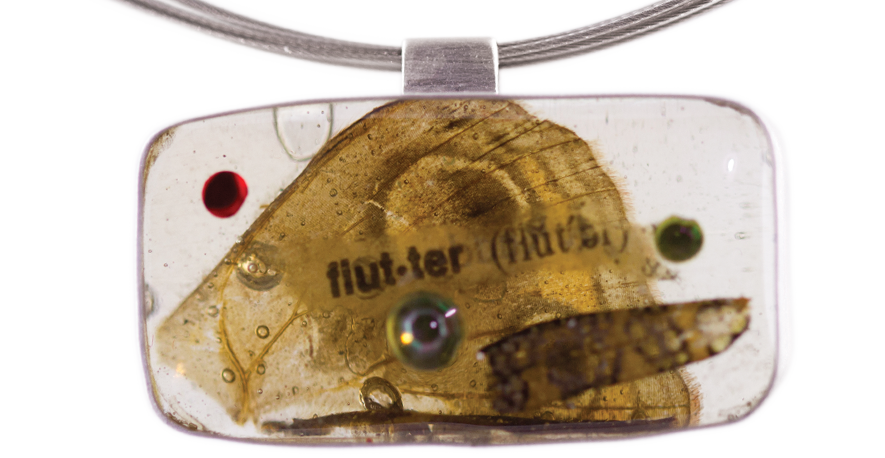 Mysterious adornments of sterling, resin, insect wings, gears and watch parts, precious stones, Russian candy wrappers, torn book text and illustrations, gold leaf, magnets and drum kit laminates.
Specific words and personalization available.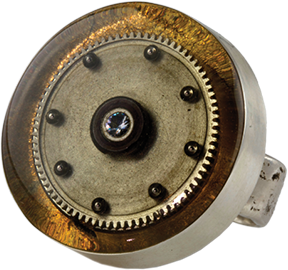 Alicia graduated with a B.F.A. from the Corcoran School of Art and Design in 1989 and had graduate studies at the University of Texas in Austin. Since 2003, she's been an associate at the Torpedo Factory Art Center. She taught numerous printmaking and jewelry workshops over the past years and currently teaches art in Fairfax County Public Schools.
Prices range from around $20 to $400. Contact to purchase or request custom pieces.